Professional Pet Waste Removal Services in Highland Village
Highland Village, TX – '55 Years of Community,' Highland Village continues to thrive as a growing affluent suburb of Dallas. Pet Waste Inc have been servicing Highland Village residents and local HOA's since 2011, from servicing many pet waste to scooping the residential yards.
Starts at $10.95 per cleanup
This service includes everything from picking up your dog's poop to disposal.
| Number of Dogs | Three Times | Twice | Once | Every Other Week |
| --- | --- | --- | --- | --- |
| 1 | $10.95 | $12.95 | $14.95 | $22.95 |
| 2 | $12.95 | $14.95 | $16.95 | $25.95 |
| 3 | $14.95 | $16.95 | $18.95 | N/A |
| 4 | $15.95 | $17.95 | $20.95 | N/A |
| 5 | $17.95 | $19.95 | $22.95 | N/A |
| 6 | $19.95 | $21.95 | $24.95 | N/A |
| 7 | $21.95 | $23.95 | $26.95 | N/A |
Highland Village Service Areas
We offer Highland Village pet waste removal in the following zip codes:
75077
Fun & Interesting Activities in Highland Village
Things to do with your dog
in Highland Village, TX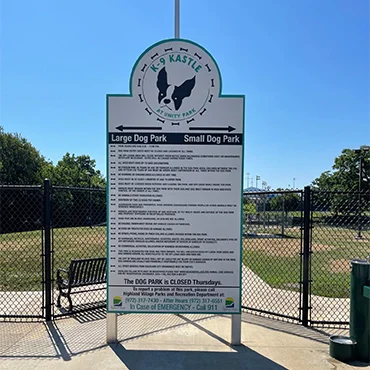 K-9 Kastle is an off-leash, one and a half acres with separate areas for large and small dogs. The park is closed Wednesdays for cleaning and maintenance.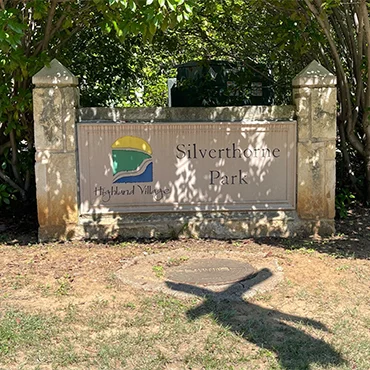 Within Highland Village there are trails that dog walkers frequent – including Silverthorne Park which is over 6.5 acres and features a bridge, benches, a nature area and a trail ideal for dog walkers.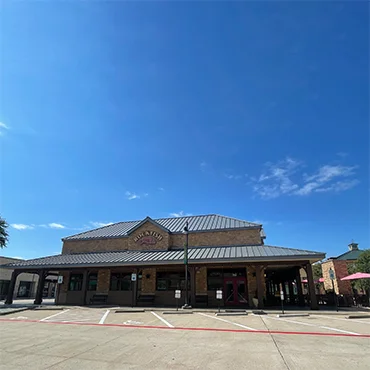 Dog Restaurants
Here are some suggestions for dog friendly restaurants in Highland Village – Potbelly Sandwich Shop is a great quick stop for dog owners to bring their pets along to join at the outdoor seating area while a sit down restaurant that has pet friendly outdoor patio is Rockfish.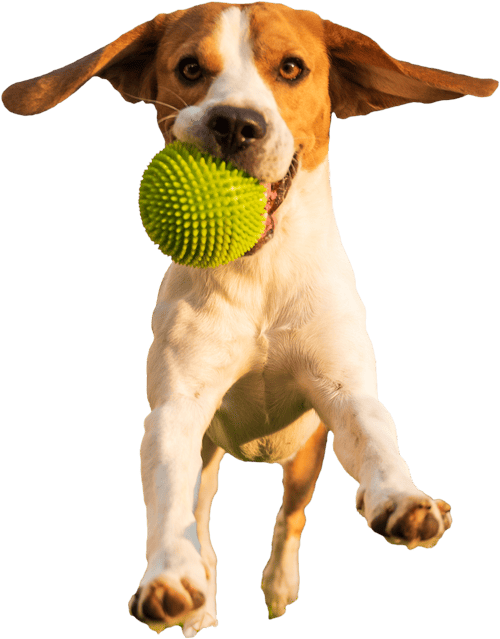 Get an Instant Quote for Poop Scooping Service
Finding a reliable dog waste removal service in City can be tricky, especially if you don't know what to look for. There are plenty of local dog waste removal companies in the area that claim to be "the best", but only Pet Waste Inc provides a totally professional service.
As you can see from the business ratings and reviews, we offer professional dog poop scooper service options in City. We're dedicated to offering fair pricing and an environmentally friendly solution at a low cost. This allows you to do your part for the planet and keep your yard clean with no hassle! We look forward to helping your family needs for years to come.
Our website allows you to quickly sign up for service based on your zip code, dog count, desired cleanup frequency and the last time your yard was serviced. You'll receive a confirmation email with the information you entered, and we will confirm the schedule. Using our client portal you may monitor all your information: contact info, yard info, dog info, cleanups, payment info and tips.
Caring for your dog means cleaning up after him. Scooping up his droppings not only helps keep your yard clean, but also keeps it healthy.