Professional Poop Scooping Services in Addison
Addison, Texas – is an arts community that is highly praised for its city's top restaurants, history museum, shopping and improv comedy club. Pet Waste Inc have been servicing customers in Addison from servicing pet waste stations in the local HOA's and scooping the yards of Addison residents since 2011.
Starts at $10.95 per cleanup
This service includes everything from picking up your dog's poop to disposal.
| Number of Dogs | Three Times | Twice | Once | Every Other Week |
| --- | --- | --- | --- | --- |
| 1 | $10.95 | $12.95 | $14.95 | $22.95 |
| 2 | $12.95 | $14.95 | $16.95 | $25.95 |
| 3 | $14.95 | $16.95 | $18.95 | N/A |
| 4 | $15.95 | $17.95 | $20.95 | N/A |
| 5 | $17.95 | $19.95 | $22.95 | N/A |
| 6 | $19.95 | $21.95 | $24.95 | N/A |
| 7 | $21.95 | $23.95 | $26.95 | N/A |
We offer Addison pet waste removal in the following zip codes:
75001
Fun & Interesting Activities in Addison
Things to do with your dog
in Addison, TX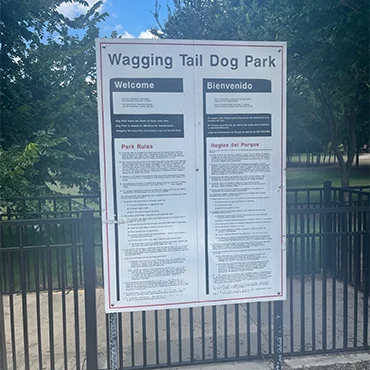 Wagging Tail Dog Park is a 7 acre off leash dog park location that has two separate areas for large and small dogs. The dog park features benches, drinking fountains, a grill and picnic tables, pet waste stations and is closed on Mondays for cleaning.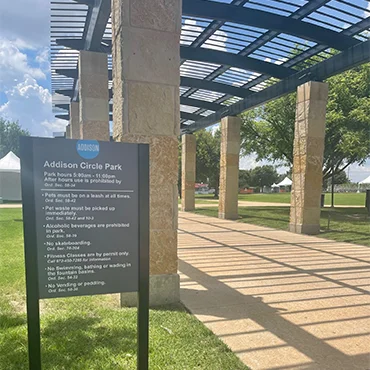 Addison Circle Park is over 10 acres of open space where tons of special events are held and a lot of dog walkers frequent. The park has the following amenities a pavilion, restrooms, public display fountains, water features, two stages, an impressive pergola, benches, and off-street parking.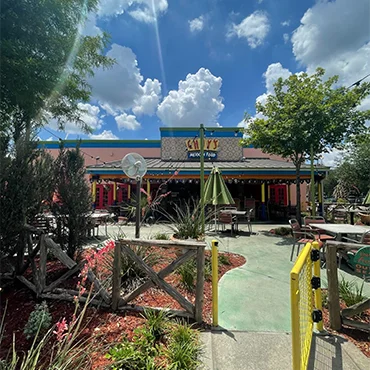 Dog Restaurants
The Addison Chuy's location is a dog-friendly restaurant serving authentic Tex-Mex food. The Addison location has 25 outdoor tables with roof covering and outdoor fans for you and your dog to enjoy the dining experience! Another restaurant in Addison is Lazy Dog Restaurant and Bar, where they provided a pet friendly patio area and menu for you and your pup to dine together.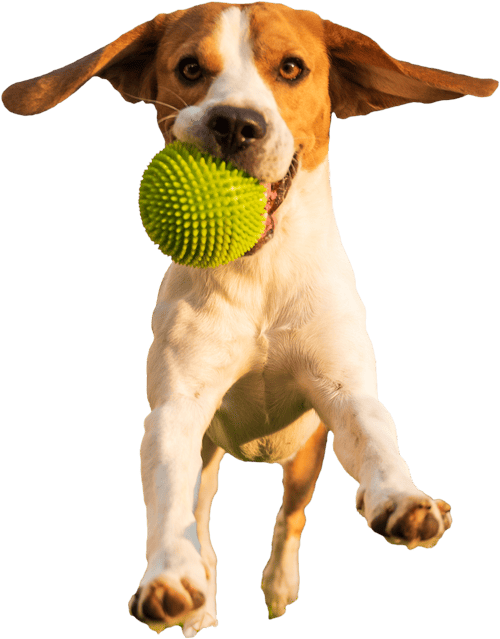 Get an Instant Quote for Poop Scooping Service
When you need a dog waste removal service in Addison, Texas, Pet Waste Inc is here to help.
Taking care of your dog should not be a burden. You can utilize Pet Waste Inc for all dog waste removal needs!
Speaking of payment, the cost of pooper scooper services in Addison, Texas may surprise you – in a good way. To learn how much you can expect to pay for Pet Waste inc pooper scooper service please just enter your zip, number of dogs, preferred cleanup frequency and the last time you cleaned the yard.
After you choose your preferred cleanup frequency, you'll be able to onboard using a secure client onboarding process within minutes. Then Pet Waste Inc will contact you to set the start date and regular service days. Our client portal allows you to update your basic information, manage dog info, notifications, monitor cleanups and update payment information.
Save time and enjoy the convenience! You will have a clean and healthy yard for your entire family!